Miscellaneous Services
Unless otherwise stated,  NFP Resource (www.not-for-profit.org.nz) has no commercial arrangement or interest in those linked to, or offering services, no fee has been received for inclusion in this page, and no endorsement of the services offered should be assumed or is implied.
Please mention this site when enquiring.
Non-Profit Consultation and Support
Job Vacancies in the non-profit sector
Services of interest for charities and non-profit organisations
Membership and Statutory Bodies
Non-Profit Consultation and support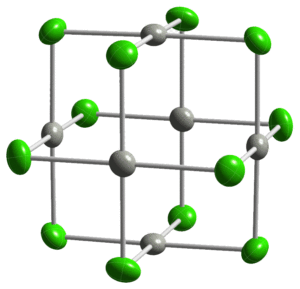 Are you having problems understanding the ins and outs of registration as a non-profit organisation with DIA Charities Services? I'd be pleased to assist with trust deeds, advice on the formation of incorporated societies and other non-profit organisations, rules, constitutions etc.
Do you need help with the new Financial Reporting Standards for Tier 3/4 charities, governance matters etc?
I also offer training in basic governance matters for boards and committees of small non-profits and individuals. Please enquire.
Email: consultant@larryrobbins.biz
Phone: 021 182 4545
Cost: My fees are modest and there is no charge for an initial discussion.
Note: Larry Robbins is the principal of NFP Resource 
-o0o-
Job Vacancies in the Non Profit Sector
Looking for a job in the non-profit sector? Are you a non-profit organisation with a job vacancy? Try this website: DO GOOD JOBS
-o0o-
Services of interest for charities and non-profit organisations
Graphic Design/Promotional Materials. Drawer Full of Giants. I am Tania Hassounia. I illustrate and provide luscious originally designed customised greeting cards for CRM for Businesses and offer these to non-profits. I've over 130 designs to troll through and I personalise them to the needs of the ministry/business. I also work with Help Tank.
emPOWER Your Mission – "Charity Sector Training and Consulting". Various options, including:

FULFILLED – a video content on-demand platform for nonprofits to enhance their fundraising skills by learning from some of the most recognised names in the profession.
Supergenerous is a Kiwi-led social enterprise, offering a digital service that provides a quick and effortless way for your donors to access donation rebate funds. Through Supergenerous, your donors will have the option to regift up to 33% of their past donations right back to your organisation. When donors sign up to Supergenerous, they can claim for donation rebates for donations made to schools, charities and religious organisations for the past four years. With Supergenerous they never have to claim rebates again – we automate the once manual process every year going forward.

The service is free for nonprofits. Become a partner or learn more at  www.supergenerous.co.nz
-o0o-
Membership and statutory bodies
-o0o-